Greeting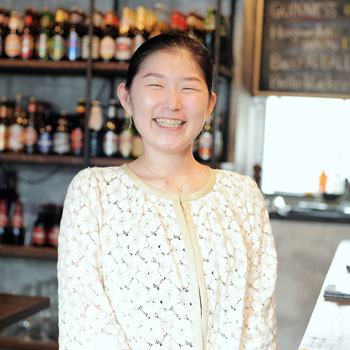 Welcome to the page of Bulan Legal Support Office VISA counseling center.
I am Tomoko Shimoda, Certified Administrative Procedures Legal Specialists.
My first non-Japanese client for alien employment was in trouble renewing his work visa even though he's been working in Japan more than ten years.
A lot of non-Japanese people might have faced those situations, but I felt strange about it as Japanese. Also, I learned it is very hard for them to move to and make their life in Japan.
Fortunately, the client still lives in Japan with his family. However, if he couldn't make it, his life would be totally different.
Applying for visa is something can change people's life, so I have started up this website to help all people willing to get visa in Japan and make their life happy.
The process to get visa might be just the passing point for you, but it is a great pleasure for me to help a part of your life. I am looking forward to any contacts from you.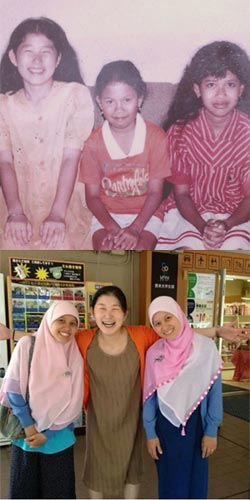 About Tomoko Shimoda
Tomoko Shimoda was born in Kawasaki city, Kanagawa. She graduated from elementary and middle school in Japan, but she spent 5 years of her grade between 1st to 9th years in Lumajang, Jawa, Indonesia because of her father's job assignment.
After she graduated from Hosei University and got Bachelor's degree, she worked for the restaurant industry and experienced many positions like a manager and a supervisor.
At the age of 31, she was examined the intractable disease, idiopathic necrosis of femoral head and decided to leave the company and studied for Certified Administrative Procedures Legal Specialists.
In May 2013, she passed the exam and opened her own office.
From her experience, she mainly specializes in establishing and supporting the food-service business and the adult entertaining business, but she also consults on employment of non-Japanese people.
News & Topics
To work in Japan
For International Students who would like to work in Japan
Honestly, it is not easy for international students to get working visa in Japan. ("Working visa" here means Engineer / Specialist in Humanities / International Services defined in the status of residence.)
Although you could find a job in Japan, you won't be able to work without work visa. Thus, before you start the job-hunting, it is important to understand what kind of job helps you changing your visa status.
Immigration Bureau will check the applicant's educational background or professional experience (more than 10 years) are matched with the work position at the company. Also, the position must be those contents below;
VISA
Job Details
Job Examples
Specialist in Humanities /
International Services
Those who are engaged in the field of law, economics, sociology, humanities or/and international and intercultural profession
Interpreter, translator
Foreign language teacher
Regular position at general Japanese corporations
Engineer
Those who are engaged in the field of science, engineering
Engineer
Programmer
System engineer
Skilled Labor
Those who are engaged in skilled profession
Cook of foreign cuisine
You can also check them at the website of Immigration Bureau.
http://www.immi-moj.go.jp/
Also, we support to help you preparing all materials, including Statement of Reasons, to change your status of residence.
It is important to explain why Japanese company need to hire non-Japanese people and that might affect to the screening.
【 Generally, they are what you need to bring;】

①Original passport
②Original residence card
③Resume
④Original diploma, transcript of your Alma school
⑤A certificate of tax exemption
⑥Receipts if you pay health insurance or pension
⑤ and ⑥ are optional, but we ask our clients to bring if they have.
【 A sponsor company need to bring; 】

Those documents of the new company;

A copy of a company resister (issued in 3 months)
A copy of financial statement of the last fiscal year (Business Plan if the company is established in a year.)
Brochure of the company
Legal Record Total Table (a copy with certified seal)

Employment contract, Notice of employment
Statement of Reasons for the employment
More materials might be required by cases.You can also refer the website of the Ministry of Justice.
For Applicants who would like to change the job.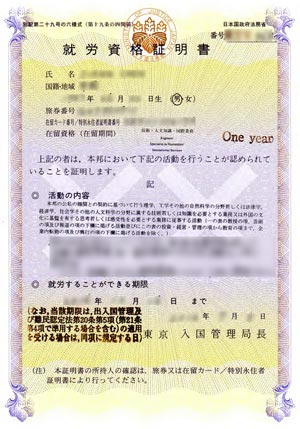 This page is for people who already have work visa, but think of changing their job.
The process is called the application for certificate of qualification for employment.
Let's say there was a foregin worker who worked for Japanese company with his work visa (Specialist in Humanities / International Services.)
He still had 2 more years until his current visa expires, and he's changed his job and worked for a new company.
The company doesn't know about hiring non-Japanese people, and he thought he could apply to renew his visa two years later.
However, his new job wasn't engaged in the field of his status of residence. In this case, he cannot renew his visa and he would be considered he worked in other field without permission.
This case will be huge damage for both employees and employers. Applying for certificate of qualification for employment prevents from such problems and helps work visa holder to change their job smoothly.
Material needed;

The application form for certificate of qualification 
Passport
Residence card 
Those documents of the new company; 

A copy of a company resister (issued in 3 months) 
A copy of financial statement of the last fiscal year (Business Plan if the company is established in a year.)
Brochure of the company

Resume
One of these materials (copy is acceptable)

①Employment contract 
②written appointment
③Notice of employment
Documents that can be replaced to ① to ③

Certificate of retirement
Certificate of income and withholding tax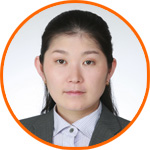 Please come visit us if you are concerned getting work visa at the new company.
For corporations recruiting non-Japanese
About visa and retainer
Visa
There are some types of visa that a lot of applicant receives, as each applicant has different background and job choice.
Retainer
Please check below for your reference. Retainer might be different from each cases, and decided by negotiation.
Retainer is normally paid in advance. (Half as startup fee, half when the process is done. Details are negotiable.)
We usually re-apply until the application is accepted without additional charge unless the application is denied by some particular reasons which cannot be helped. (E.g. false declaration)
type of request
retainer
stamp fee
Certificate of Eligibility for Resident Status
200,000
0
This is applied to invite non-Japanese people to Japan regardless of type of visa.
Business Manager
200,000
Explan at consultation
Type of visa issued when non-Japanese people established their company or become an officer in a company.
Work Visa/Permit
150,000
4,000
Type of visa when non-Japanese people need to get to work permit.
Certificate of Qualification for Employment
80,000
900
This is for non-Japanese people who already have work permit and considering changing their job. This helps them renewing their visa without problems.
Spouse or Child of Permanent Resident
150,000
4,000
For non-Japanese people married Japanese resident.
Permanent Residence
200,000
8,000
This is actually difficult to receive, but it has a lot of benefits.
Naturalization
250,000
Explan at consultation
This is to apply for Japanese citizenship. It takes long time and actually harder than permanent residence to be accepted. Also, this is handled by the Ministry of Justice, unlike other visa or permit.
Changing the status of residence
150,000
4,000
For non-Japanese people who already have visa and would like to change the status.
Extension of status of residence
60,000
4,000
It can be applied three months before current visa will be expired. All process should be done before it expires so early preparation is recommended.
Temporary Visitor
(Extension is included)
60,000
0
For people from some specific country which needs to apply for temporary-staying permit in Japan. It might take time to finish the process in Japan so it is better to apply in their home countries. If the extension is needed for some special reasons, you can apply for extension and stay another 6 months maximum.
Statement of Reason
40,000
-
Sometimes the application is denied because applicant cannot explain enough why they need to stay in Japan. If Statement of Reasons is needed, we help making it with counseling.
Retainer includes the fee for changing status or inviting non-Japanese people from their home countries.
It doesn't include tax.
We will charge the fee to issue legal certificates or translating documents written in languages besides Japanese (if needed.)
Counseling fee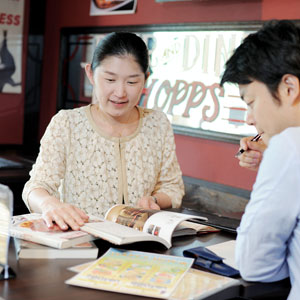 First counseling (before making a request) is free of charge if it is held at our office.
We charge \5,000 as a deposit and transportation fee if it is at outside.
The deposit will be returned when you decided to request to us after the counseling.
Process
Please make an appointment for first counseling.
We suggest an estimate from the counseling.
Collect materials needed, and also make applications.
When all materials are ready, we go to the Immigration Bureau with your passport and original residence card.
We will inform you if the Immigration Bureau asks us some additional materials.
When the Immigration Bureau finished the screening, we will visit them and give you back your passport and the residence card.
Payment is checked at the process 3 and 6.
We give you a copy of your passport and the residence card with our official seal when we keep them.
Other
Contact Us
Input > Check > Completion
We will respond by phone only for Japanese number and only talk with Japanese language.
In principle, we will send an e-mail in Japanese.
Office
Office name
Bulan Legal Support Office
Business
about VISA
get license to start Restaurant,Real estate business,Construction business,Pawnsh and others.
adviser of HALAL food business
Translator of Indonesian
Representative
Tomoko Shimoda
location
1-4-8 Nishi-Gotanda,Shinagawa-ku, Tokyo,141-0031, Japan
Shuwa Gotanda-ekimae Residence Rm 510
Tel
03-6875-8237
FAX
03-6431-9019
URL
http://bulan-solicitor.com/
Facebook
https://www.facebook.com/bulan.legal.support.office/